Got thumbs.db in Windows Explorer? Here's what they are and what you can safely do with them.
I spend a good amount of time in Windows Explorer doing various tasks. Every now and then I run across a file I'm not familiar with and I'm not sure what to do with it. Thumbs.db is a good example, it has an odd extension: .db.
You won't see any thumbs.db files unless you've checked "Show Hidden Files and Folders" in the Folder Options panel and are using the icon mode in Explorer, so if you haven't seen them that's probably why. :)
Thumbs.db is much like its name. It stores graphics, movies, and some document files and then generates a preview of the folder contents using a thumbnail cache.
These folders are generated automatically by Windows so that folder content doesn't need to be recalculated every time the folder is viewed.
You can disable thumbs.db from being created, which can be useful if you are low on disk space. I've used both modes (enabled and disabled) extensively and haven't noticed any system slowdown or increased speed in viewing files. I usually have them disabled because, well, I don't like seeing them when I'm in Windows Explorer. :)
You can safely delete any thumbs.db file although Windows will automatically recreate it unless thumbs.db is disabled.
Here's how you can disable thumbs.db:
For Windows XP: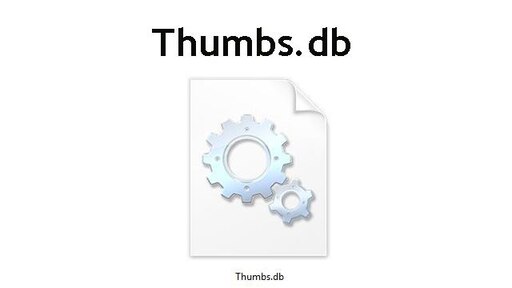 Open My Computer
Click on Tools
Click Folder Options
Click the View tab
Put a check in the box next to "Do not cache thumbnails"
Click on OK
You're done. :)
(you can close My Computer if you like)

For Windows Vista and Windows 7:
Click the Start button
Click on Control Panel
Click on Folder Options
Click on the View tab
Under the Files and Folders section check the button next to "Always show icons, never thumbnails"
Click on Apply
Click on OK
You may need to run
Disk Cleanup
in Vista or Windows 7 to remove any thumbs.db files that have already been created.
Here's how:
Go to Start
Go to Accessories
Go to System Tools
Go to Disk Cleanup
In Disk Cleanup: Drive Selection make sure the (C:) drive is showing
Click OK (disk cleanup will run a brief calculation and then end)
On the Disk Cleanup Menu make sure there's a check next to the Thumbnails entry.
Click OK, then on the Delete Files pop up - the files you selected will be cleaned, and you're done.